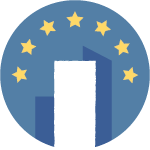 Online SEPA Credit Transfer
free QR-code generator


With the SCT (SEPA Credit Transfer) you can use a QR code to define a transaction to transfer money to somebody else.
The advantages are, that it is quick, it is easy and avoids typing errors.

It already exists for some years, but banks only recently started to support it in their Apps.
A few websites already exists to generate these QR-codes, but none of them are really perfect.

Interactive form to generate QR-code or URL manually.

API syntax to be used directly by programs.

Sepa Wiki
EPC QR Wiki
EPC explained

Legal statement.




startup: 24 september 2018
syntax defined: 6 october 2018
api start: 7 october 2018
api working: 10 october 2018
form start: 14 october 2018
form working: 16 october 2018
form impoved: 18 october 2018
legal statement: 19 october 2018
form improvements: 21 october 2018
form (IE/Edge problem): 30 june 2019
home click on header: 18 september 2019
auto abuse protection : 6 november 2019
daily logging erasure : 10 december 2019